When I read about the man who leapt over barricades on opening day of the
Berlin Madame Tussauds'
to
tear off the head of the Hitler figure
, the first thing I thought of was the woman during the Roman Empire who, locked away by her family because she was Christian, ate the icon that was in her chambers. Paint, splinters, gold leaf - she ate it in a fit of - of what? - significant longing? Fetishization? Faith?
Perhaps it happened or perhaps not.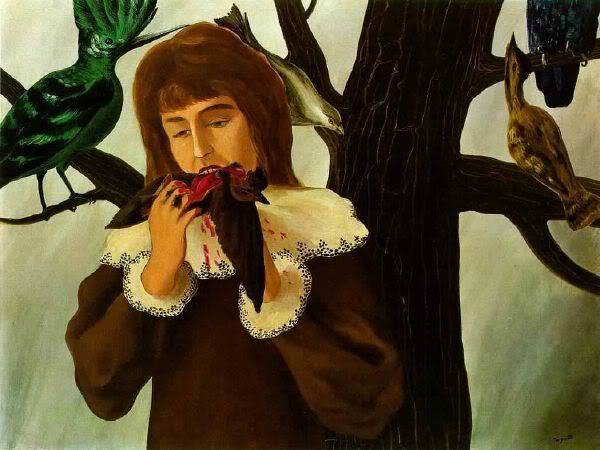 I thought that we had been told of it in our Early Christian and Byzantine Art History class.
Michelle
and I took this course together as undergraduates with the estimable
Jean Givens
. Michelle has a more encyclopedic memory than anyone I have ever encountered since, so when she didn't recall that woman, locked away eating her icon, zealous in it, I was prepared to release the memory to construction.
At Wellfleet last weekend, I was walking with my mother along the same beach we had visited when I was a toddler. She calls it my
Kermit phase
because there was a certain frog-shaped beanbag without which I was loathe to go anywhere at all (including into the Atlantic Ocean, freakish or not!). Walking there, feet bare and legs sea-slicked from the kicking tide, I asked her if she remembered
the whales that stranded at Wellfleet
when I was a girl.
She didn't, not particularly, and I started to question my memory again. For her, the first thing she thinks of when someone mentions Wellfleet is
that trip we took, she and I together
on the bus. For me, I think of the whales and how I heard, somewhere along the way, that rescue workers touch them near the big, inky eye to see how close to death they are.
When my father was a boy, they beached here, too, fifty of them at once.
We stood there together, dad and I, on the deck of
the cabin he had visited since he was a boy
. We took turns with Grandpa's binoculars. I insisted that, in Grandpa's honor, we always bow our heads through the strap before looking at the boats. "Brown-nose," my father said, but I knew he appreciated that I knew the way Grandpa would have liked things, just so.