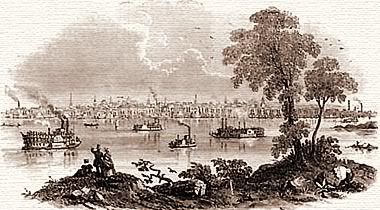 "Why have we every reason to believe that Adam and Eve were rowdies? Because…they both raised Cain." — The St. Louis Pennent (May 2, 1840)
So, I don't think I would ever had guessed that "raising Cain" was first used in St. Louis. I certainly wouldn't have guessed it's as young a term as it is!
I have what I think has shaped up to be a really rather lovely poem about the phrase, about St. Louis, and about immigration. Let me know if you'd like to read it.