I don't know why it hadn't occurred to me yet. In the wee hours of yesterday morning, after the cat had started her autumn routine of waking me up at 5 am for food, I knew (with the certainty that one knows things in the early morning) what my next book of poems would be.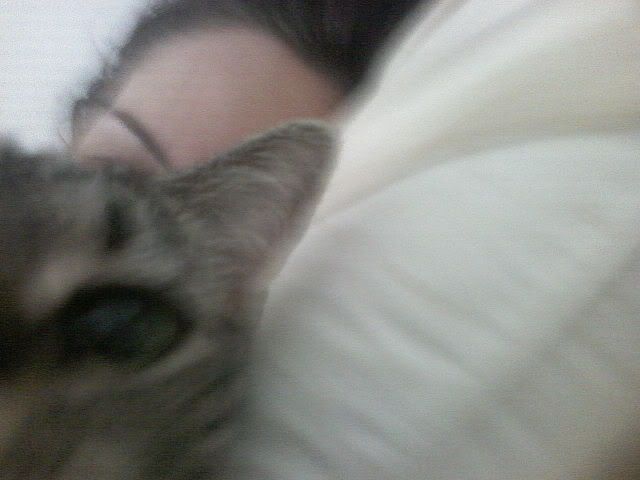 Had I continued my graduate education, I would have written my dissertation on cultural representations of memory in contemporary African literature and art. I was interested in instances in which we need to represent—even construct from time to time—collective memories. It seemed to me that, at times, we focus these collective memories on the experiences of individuals, rather than groups. So, the memorializing that happens around, say, the horrors of Apartheid, gets represented in individual testimony (
Sue Williamson
's
Can't Remember, Can't Forget
), descriptions of torture (as in
JM Coetzee
's novels), etc.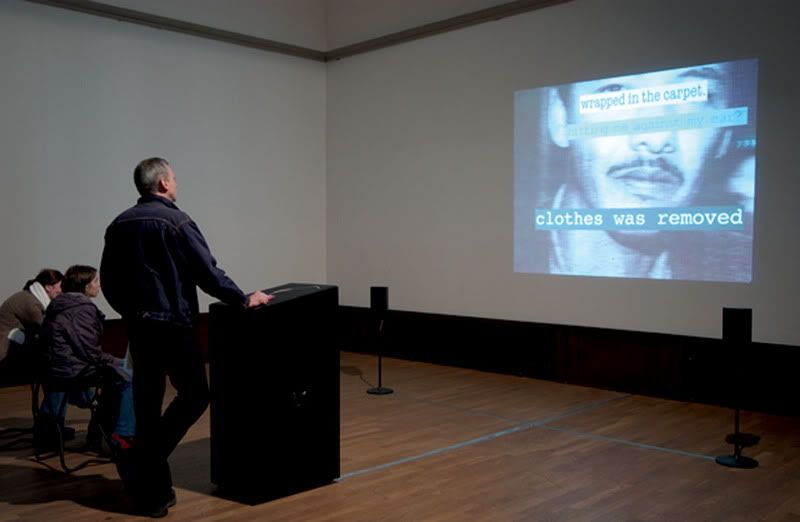 Sue Williamson. Can't Remember Can't Forget (installation view).
Perhaps it's not surprising, given my academic inclinations, that the poetry I tend to most enjoy reading is poetry that investigates individual histories. I'm thinking here of Natasha Trethewey, Marilyn Nelson, Eavan Boland, Seamus Heaney (at times), Elizabeth Alexander, et al.
When histories get reoriented to be primarily about an individual (rather than a group, or nation, or culture, for instance), they lose some of their facticity, they start treading close to that most unreliable of faculties, Memory. Histories, conventionally, are meant to be fairly solid claims about things and places and events and people. Again, conventionally, there's meant to be some degree of objectivity to it all. Memories, on the other hand, are radically subjective, shifting, fluid cognitive representations of things.
Poetry is another one of those unreliably subjective things. When history, then, finds its way into poetry, the polar relationship between the subjective and objective begins to crumble. That kind of crisis of polarity interests me. As I was thinking about it, it occurred to me that poetry can serve as this prosthesis for memory, whether they're individual or collective memories (hence the abundance of memorializing poetry).
The new book will be a collection of poems that perform that function: poems that have a prosthetic relationship to memory, both collective and personal.
I'm really excited about it.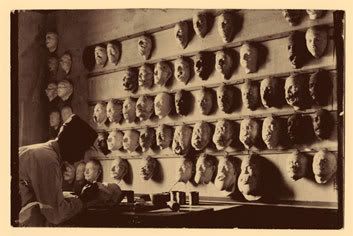 Wall of prosthetic faces for injured veterans of World War I.