Periodically, during the past several months, I've returned to this
video
.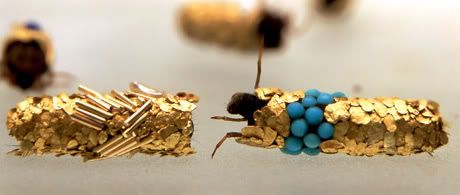 I really have a hard time putting into words the way I react to this project by French artist
Hubert Duprat
. It's totally mystifying to me. Yes, there's a whole canon of theory on which I could draw to talk about these larvae. But I really don't like to respond to them with something as easy as theory. It ends up feeling very utilitarian.
The truth of the matter is that I really love the way certain things confound my intellect.